HIAM SPORTS & SOCIAL CLUB Putney Hill Rd. Prickwillow, Ely Cambs. CB7 4UU (01353-688269)
Monday 31st December - 2018 NEW YEAR'S EVE SPECIAL Nigel Slater plus DJ support from the Rick & Chris Disco. Poster. Tickets in advance £11.50 members, £13.00 non-members. To book, phone Wendy on 01353-860187 or 07729-790698 or email the treasurer at info@hiam.org.uk On the door tickets will be £13.00 members and £15.00 non-members.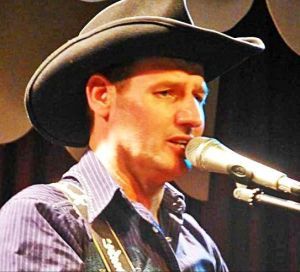 Country singer Nigel Slater is an accomplished guitarist as well as a superb singer.

blackcatproms.wixsite.com/nigelslater

blackcatproms.wixsite.com/nigelslater/about-nigel


REGULAR COUNTRY LINE DANCES & LINE DANCE DISCOS at HIAM


First Saturday of the Month COUNTRY LINE DANCES with live music by top Country performers
Admission: members: £6.50. Non-members £8. See the 2019 programme below and on www.hiam.org.uk


Third FRIDAY of each Month Line Dance Disco with The RECORD MACHINE LINE DANCE REQUEST DISCO
DJ Lee & Trixie Trish. Admission: Members £5. Non-members £6.50


Also LINE DANCE TUITION Weds. 8-10:20 p.m. InStep Line Dance Classes with Rick & Chris. Membs £3.50. Non-membs £4.


All dances are in the evening unless otherwise stated. Doors open 7:00p.m. and the band finishes around 11:30.
Any queries contact Wendy on 01353-860187 or 01353-688269

2019 Saturday dances
January 5th - Steve Lovet
February 2nd - Richard Palmer
March 2nd - Roots & Wings
April 6th - Chris James
May 4th - Donna Wylde
June 1st - Trey Jackson
July 6th - Daniel Berry
August 3rd - Bob Keeley
September 7th - Rick Storm
October 5th - Hayden
November 2nd - Tony Crooks
December 7th - Stubby


There are also occasional Sunday afternoon Country Line Dance events, when doors open at 12:00 noon.